"I stretched out my hands as if to ward him off. "Not yet. I want to know what you end game is first."
Another flash of teeth, this time showing his fangs."To have you screaming my name within the hour"."
OH.MY.GOD!!!!!!!!!!!!!!!!!!! A-M-A-Z-I-N-G!!
"Think Leila", Maximus said coolly. "This house has dozens of vampires. Vlad could have summoned any one of us to give you blood. He gave you his blood instead. That makes you his more than if he´d branded his name onto you".
I want to be once, twice, thrice burned...as many times as Vlad wants.
I LOVED this book, I think it´s the best book by JF so far. I love her Night Huntress series, but this book completely surpassed all my expectations.
The story is compelling, fast paced, surprising, breath taking, heart racing...I wanted to switch places with Leila one too many times.
Oh Vlad...*sigh*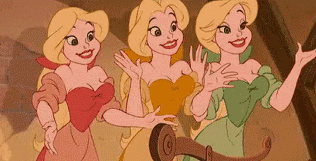 My favorite quote...
"Beautiful and diabolical. You make me impatient indeed to claim you"
Pick this one up, you will not regret it!! If you love Bones, you´ll ADORE Vlad!
Happy reading ;)
-----------------------------------------------------------------------------------------------
Re-read: March 2013
Buddy read with Aly and Sarah
I loved the book even more this time, Vlad is one of my fave heros ever!!! Leila kicks some major ass, and it´s not whiny at all...so that´s why she in my top heroine list :))
I can´t wait to get my hand on book 2!!! Only 12 hours to go :P